Are you a petite lady and searching for useful and practical styling tips for short-height women? then read this article thoroughly. Here, I have explained each and every aspect that will give you an illusion to look taller. Also, you will get an idea about which kind of outfits, jewelry, and footwear you should opt for.
Let me tell you I am a 5'1″ petite fashion blogger and feel height doesn't matter if you style your outfits correctly. It took me a long period of the experiment to figure out the effective styling tips for short-height women. Today, I am going to tell you all those secrets that will help you to look elegant, stylish, and elongate.
Firstly, women's outfits should be well fitted which gives you a neat and taller look. Also, the accurate proportion and postures definitely affect your look. So, improve your proportions if you want to look better. Now, the question comes to mind is, How to get the proportionate look? Ladies! Leave your concerns at the door! Because these styling tips will modify your personality and build up your confidence like a pro.
Accessories to look like tall
1. Handbag
Always carry a smaller handbag like cross-body bags, minaudières, clutches, and small top-handle totes. Carrying an oversized bag adds too much width to the waist and hip.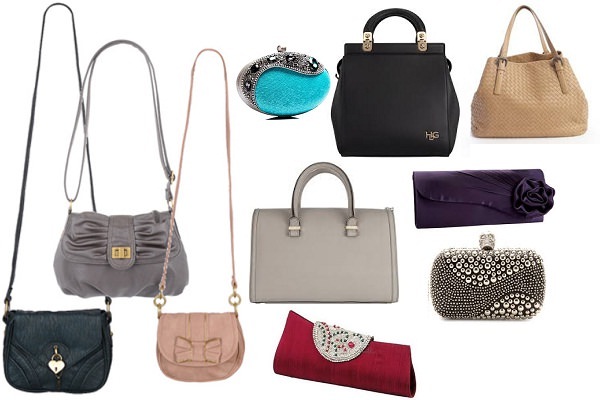 2. Belt
Wear the same color skinny belts as your clothes as wide belts cut your body in half.
3. Jewelry
Stay away from heavy or bold jewelry. You can try long necklaces and dangle/drop earrings.
4. Scarf
Silk scarf draping down from the neck will add a touch of height.
Hairstyles to look tall
To add a few inches to your length, put your hair up. Try a high bun, high ponytail, puffed hair on top, or stylish chignon. You can also try hairstyles such as long bob, chin-length bob, and spiky.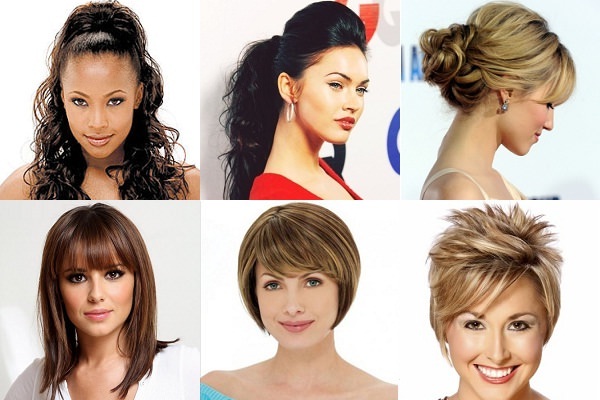 Shoes to look tall
Go for pointy-toe flats/ pointy flats, low-cut vamp (flats), and strappy sandals (flats). Light or nude colors strappy sandals are a great choice. Wear shoes in neutral colors, such as black, navy, gray, taupe, tan, or brown, that end just above the ankle. Avoid sandals with ankle straps.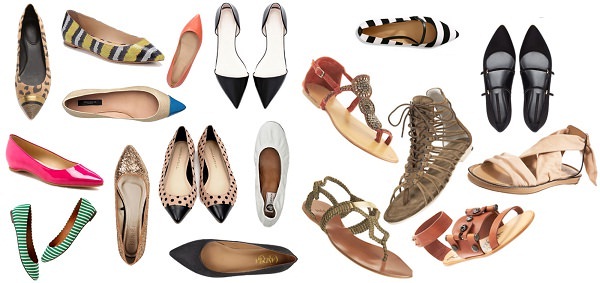 Nails
Keep your nails long and shape them properly. Longer nails make your hands look elongated and graceful. Also, get some nail art.
Basic Fashion Tips to seem tall
Wear well-fitting outfits.
Avoid wide patterns and larger prints.
Don't wear tops that end below the hips.
Maintain correct body posture to add inches to your height.
Opt for lighter weight fabrics instead of stiff or bulky variety.
Avoid baggy clothes and too much layering.
Never wear low waist pants.
Effective styling tips for short height women

Human eyes easily recognized the right proportion. If you're leggy lass, you will automatically have the eye-pleasing portion. Whereas, you can get the illusionary height if you're a petite woman.
Tip no. 1- Instead of tunic tops, try cropped silhouettes.
A cropped style can help elongate any look and is an easy way to add on-trend dimension to your outfit. Pair it with your favorite high-waisted pants for an easy look that won't seem baggy.
Tip no. 2 – Wear well-fitted outfits for short height women
There is no magic solution to becoming taller, but there are a few fashion tricks that petite girls can do to give the impression of being taller. A well-fitted outfit is the first tip for all short-height women. Not only it gives you a nice fitting but also makes your body proportion tall. Trust me, this little change in your dressing style makes a big difference.
Here, you have to avoid wearing loose-fitted clothing like shirts, kaftans, and loose tunics. It will show your look clumsy. Instead of this, wear fitted clothes that show an edgy and elongated look.
Tip no. 3 -Instead of shirtdresses, try gathered or wrap dresses.
If you're on the petite side, a shirtdress can easily swallow you up and make it look like you're accidentally wearing an oversize style. Try a gathered or wrap dress instead to ensure that your look is falling just right.
Tip no. 4 – Avoid layered outfits if you're short height women
Nowadays, there is a trend to wear layered Kurtis, salwar suits, shirts, and skirts. But this is not for the petite women. Layered outfits chop off the body frame and divide it into many segments, that look shorter. As far as frigid weather concerns, you can pile up the short jackets over pullovers and fitted trousers. Moreover, you'll look warm and stylish too in such layering.
For ethnic wear avoid wearing a long jacket style lehenga or salwar suits. Also, the multiple layered skirts pattern looks bulky on short-height women.
Tip no. 5 -Instead of oversize layering, try tailored layering like suiting separates.
A chic, well-tailored pantsuit looks good on any body type but especially on someone petite. A sleek blazer and suit pants are a great dressier option for someone with shorter legs.
Tip no. 6 – Wear short length outfits to look taller
The short-length outfit allows you a polished and taller look. Moreover, a short one-piece dress creates the illusion of having longer legs. Also, a short ethnic dress gives a stylish and taller look. For example, wear a Punjabi suit or sharara suit having a length till thigh. Also, get the smart look by pairing ethnic tops with ankle-length pants.
Short women should go for denim shorts, mini skirts, or maxi dresses to look heightened. But avoid wearing calf-length outfits that will surely make your look short.
Tip no. 7 – Instead of boxy tops, try corsets and structured shaping.
Structured tops are a guaranteed way to make sure you're showing off your figure and not getting swallowed by oversize pieces.
Tip no. 8 – Choose a correct neckline
Ladies fall under petite body frame should wear v neck for casual, party wear, and ethnic wear. A deep v neck or plunging neckline is the best option for the saree, lehenga, and salwar suit. In this deep neckline, your neck will appear longer. Furthermore, Short dresses or casual tops having v neck pattern looks stylish and modern too.
Make sure, your neckline should appear as much as possible as it's the first highlighting element for the longer appearance. Also, avoid wearing chunky or heavy jewelry that hides your neck. But if you want the heavy ethnic look, then invest in heavy earrings and not in neckpieces.
Tip no. 9-Instead of printed jumpsuits, try solid-colored one-pieces.
Solid colors are often considered more flattering and give an overall statement look rather than loud prints that can overwhelm a small figure.
Tip no. 10 – Heigh waist outfits are perfect for petite
Pants, slim jeans, skirts, and shorts with a high waist create the illusion of longer legs, making you appear taller. In addition, A tucked-in fitted blouse, a button-down shirt, or a crop top/bralette can be worn with high-waist bottoms. If you want an edgy and chic look, then go with the high waist skirts and palazzo pants.
If you are an Indian girl and want to look taller in lehenga choli, then wear high waisted lehenga that comes up to your belly button. Make sure, there should be only a 1.5″-2″ gap between your choli and lehenga.
Tip no.11-Instead of loose-fitting jeans, try straight-leg denim.
Don't drown yourself in oversize denim. Instead, opt for a straight-leg fit that still gives the illusion of bagginess while remaining more formfitting.
Tip no. 12 – ankle-length bottoms – Tips for short height women
There's no absolute rule for fashion, but with some fashion tactics, you can elevate your look. Petite women can get a flattering look in well-fitted ankle pants. Why the Ankle pants? Because it reveals your ankle skin and creates the illusion that your legs are longer than your pants. Ankle-length trousers, such as jeans, palazzos, leggings, and cotton pants, also look nicer and make you appear taller. Moreover, you can get them tailored to get the proper fit.
Avoid stacked pants or trousers with large pockets and pleating patterns in this situation. Furthermore, There's a big NO to bell-bottoms and calf-length trousers, such as capris. Lastly, the tucked shirt with fitted ankle pants is a smarter way to looking taller.
Tip no 13-Instead of oversize handbags, try mini bags.
A smaller bag for a smaller person. It's all about proportions.
Tip no.14 – Style solid outfits to look elongate
Wearing a monochrome garment or the same color attire from head to toe generates a vertical line of color, giving the appearance of height. Besides, solid outfits like co-ord sets, blazers and pants, Lehenga choli, sarees, salwar suits, and many more are trending these days. This will definitely work to get the illusionary height.
To look taller and smarter, solid Jumpsuits and gowns are the best alternatives to slay flawlessly. For this, you can choose darker colors or else go for the earthy tones if you want the softer and subtle look.
Tip no. 15-Instead of tea-length dresses, try hemlines that hit above the knee.
A shorter hemline lends itself to the look of longer legs. Pairing it with some high heels only adds to that effect, if that's what you're going for.
Tip no. 16 – Maintain the sleeves proportion
If you're a bit shorter in height, you need to wise up choosing perfect sleeves for your outfits. Yes, selecting a blouse for petite women can be tricky sometimes. However, few fantastic sleeves designs flatter on ethnic, party wear, and casual outfits. If you want to glam up your ethnic look, then go with elbow sleeves, cap sleeves, or a sleeveless pattern.
For the casual or party wear look, opt for noodles straps, or half sleeves. But avoid wearing puffed sleeves or blowy sleeves that make your look clumsy. Also, 3/4th sleeves are not for you ladies.
Tip no. 17- Instead of mid-calf boots, try ankle boots.
Mid-calf or knee-high boots could cut your legs off in odd places. Try ankle boots instead so your legs aren't as covered up.
Tip no. 18 – Hairdo and jewelry tips for short height women
A petite woman can make her overall look elongated with the wise hairdo. If you want to keep your long hair, a layer cut is recommended because it adds more volume. On the other hand, if you prefer shorter hair, the current Bob Cuts trend is perfect for you. Moreover, straight strands are good for your look. Up hairdos like a high knotted bun or high pony add almost 1″-2″ height to your overall look. Not only it's elegant, but also appropriate for both formal and informal events.
Minimal jewelry elongates the neck, giving the impression that the individual is taller than they are. Here, you can choose the single-chain instead of the chunky neckpieces. Also, keep your accessories minimal like a thin bracelet or statement watch.
Tip no. 19-Instead of ankle-strap heels, try those with a low-cut vamp.
A low cut vamp on pumps, mules, and flats elongates the legs and and is more flattering option than ankle strap sandals.
Tip no. 20 – Wear tiny and vertical prints
Be very particular about choosing the prints for your clothes. I would suggest here to opt for small and vertical prints. Vertical stripes on your jeans, skirts, pants, dresses, shorts or suits make you appear taller and slimmer. Furthermore, opt for the lehenga or salwar suit having prints in verticle form for the elongated ethnic look. Also, you can style Kurtis or tunics with vertical printed cardigans.
Short ladies should avoid wearing clothing with large prints or motives since they will appear wider and dwarfed. Moreover, stop wearing horizontal print as it gives you more wide look.
Additional Tips for petite women
Firstly, Pointy heels, wedges, and platforms are all good choices. Also, Pointy footwear will give a proportionate look to your legs and add visual height. Secondly, Keep your nails longer that will look graceful and attractive to your personality. Furthermore, Don't wear any tops that come below the hip line. And last but not least is avoid wearing low waist outfits, it doesn't suit you.
I understand how important every inch is to a petite female. These styling tips for short girls are ideal for any holiday celebration or wedding. Also, keep in mind these 10 styling points that will definitely work to look taller and stylish. Also, the additional tips I have mentioned above are few but very effective at the same time.
If you're a lady looking for well-fitted designer outfits, simply click on g3fashion.com, which has the best array of ethnic, casual, and party wear outfits in all sizes. Also, use the G3+ video shopping service via facetime and skype to shop women's wear by sitting at your place.